What URL have you embedded into the html ?
The most likely cause is that you're using the relative url to the swf file in the html, like 'mygame.swf'.
This won't work because GameFS deals with caches at multiple levels (browser, cdn-end-node), so when your browser requests 'mygame.swf' directly, it will get the old 'mygame.swf' if it's been cached anywhere up-stream from your machine. This includes browser cache, http proxies/caches and the nearest CDN endpoint to your browser.
Instead, you should reference the file using permanent urls, because they will always redirect to the latest version of the file.
You can find the documentation on permant urls here:
http://playerio.com/documentation/gamefs/
(scroll down to the permanent url section).
You can grab the permanent url for your file from the admin panel, under the details for the file.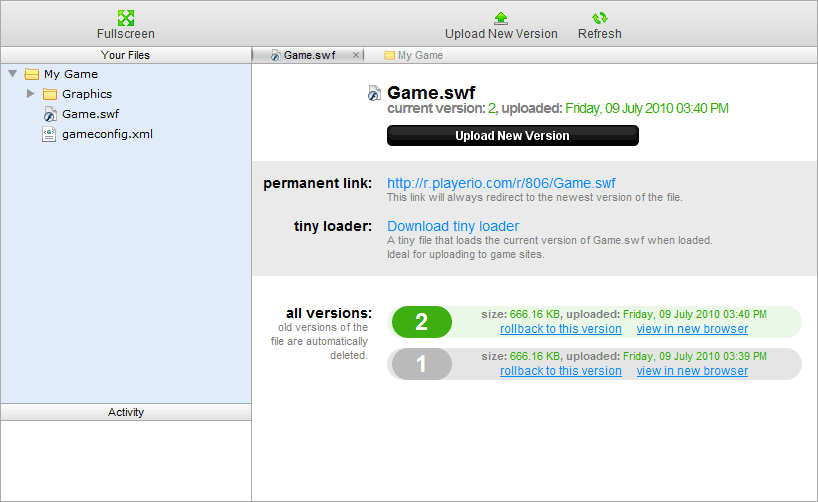 Hope this helps, let me know if you have further issues.
- Oliver