When I upload dll with compiled server-side tutorial code to your server everything works fine. But when I try to run tutorials locally (remove comments from line
Code: Select all

client.multiplayer.developmentServer = "127.0.0.1:8184";
and start server with same dll on my PC) server logs: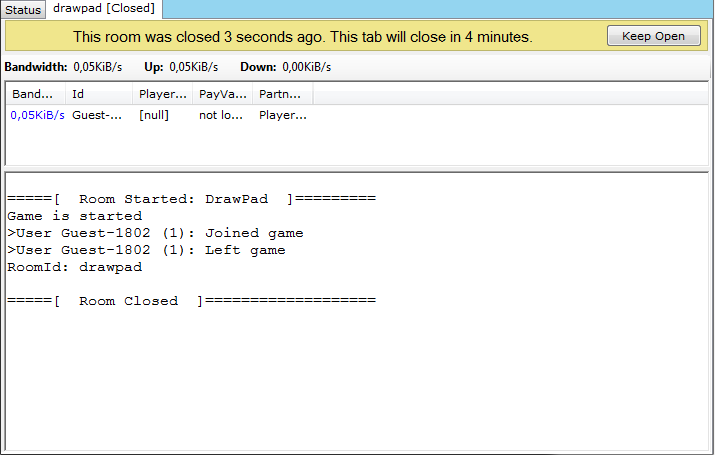 client showing "Connecting", traces:
Code: Select all

Sucessfully connected to player.io
and doesn't enter to the handleJoin function.
System: windows 7 ultimate x64.
I tried "telnet 127.0.0.1 8184" and it was fine.
I tried the same code on my notebook with windows xp and everything worked fine.
Please help to fix.