Sitebox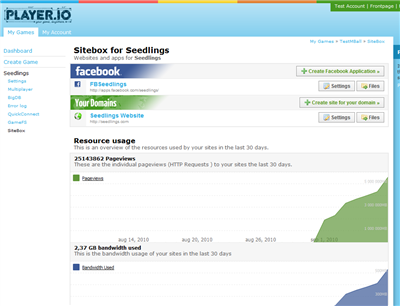 Sitebox is the easiest way to build and host sites and Facebook apps for your games.
For instance, to create a Facebook App with Sitebox, all you need to do is create a Sitebox site on Player.IO and tell Facebook that Player.IO is hosting your app.
The files for each site are stored in GameFS, so they can easily be edited via FTP or directly through our online interface.
Sitebox is only available to developers with paid accounts. Bandwidth used by Sitebox requests is counted as normal game traffic bandwidth.
Table of Contents